A big welcome to the 2019 recipient of the Bonham Scholarship in the MBA program at the Rotman School of Management, University of Toronto. Guleeka Dhawan is an MBA Candidate 2021 who began her study program in September of this year. Hailing from India, Guleeka is also a recipient of the CIBC Women in Capital Markets scholarship at the University and will be interning at CIBC as part of the program.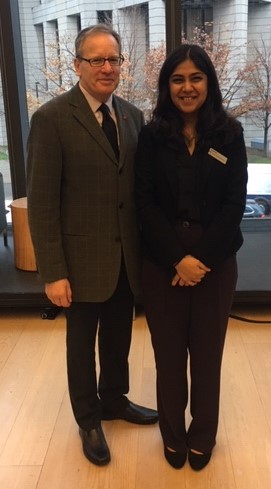 This brings the number of Bonham Scholars to twenty! The Bonham Scholarship is awarded each year and provides the recipient with $15,000 in funding each year for the two years they study to obtain their MBA.
Congratulations Guleeka, and welcome to the group!
Welcome to the Newest Bonham Scholar!