The Mark S. Bonham Centre for Sexual Diversity Studies at the University of Toronto is thrilled to announce that Scott Rayter has been promoted to the rank of Associate Professor, Teaching Stream as of July 1, 2020. As many of you know, Scott has been an integral part of SDS for many years, and we are all delighted at this recognition of his exceptional teaching and service in SDS and the university at large.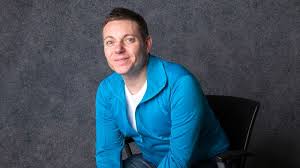 Amongst his many contributions, Scott co-edited the book Queerly Canadian: An Introductory Reader in Sexuality Studies, curated the exhibition Robert Giard: Towards the Particular at the University of Toronto Art Centre, and co-curated Queer CanLit: Canadian lesbian, gay, bisexual, and transgender (LGBT) literature in English exhibition at the Thomas Fisher Rare Book Library.
Congratulations Scott!
Promotion For Scott Rayter of the Bonham Centre at University of Toronto