Mark S Bonham has been an active philanthropist in education, the arts, health and the LGBTQ community.
Appointed a member of the Monument Advisory Committee of the LGBTQ2S+ Purge Fund to advise in the creation of a national monument to the community and Purge Survivors located in the nation's capital, Ottawa (2019).
Donated $5 million to the Rotman School of Management, University of Toronto in 2001 to create the Bonham Centre for Finance, endow two chairs in finance, and create the Bonham Scholarship.
Donated $2.6 million to Casey House Aids Hospice (Toronto) in 2000 for its home care service and to expand its facilities.
Provided the lead donation to the Inside Out Film Festival in 2001(the largest LGBTQ film festival in Canada) to establish its endowment, being the largest single donation to a Canadian film festival to date.  He remains a member of the Advisory Board.
Donated $200,000 to the University of Toronto to establish the Mark S. Bonham Teaching Fellowship in LGBTQ studies in 2001
Donated $1 million to endow the Mark S. Bonham Centre for Sexual Diversity Studies at the University of Toronto in 2006
Lead donor and capital campaign member for the expansion of Casey House Hospital, which opened in 2017.
Co-chaired the capital campaign for the first LGBTQ homeless youth centre in Toronto in 2017.
Board member and Chair of the Board of Directors, The Toronto Botanical Garden.
Member of the Leadership Board, City of Toronto Ravine Strategy Committee since 2017.
Board member and Chair, Finance Committee of the children's charity We Are The Villagers.
Co-founder, Board Member and Secretary-Treasurer, The Canadian Business History Association.
Member of the Administrative Council, University of Toronto (2002-2005).
Chair of the Chancellor's Awards Committee, University of Toronto (2000-2005).
LGBTQ Activist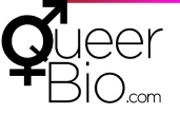 In addition to the Mark S. Bonham Centre for Sexual Diversity Studies at the University of Toronto, Mark founded the LGBTQ biographical website and database QueerBio.com, personally writing over 15,000 biographical snapshots of LGBTQ individuals.  Mark has written numerous books and articles on the history of the LGBTQ community, both contemporary and historical.