I am pleased to share that I am Co-Hosting an LGBTQ+ event with Human Rights Watch (HRW) on Monday, November 13th at 9:00am-11am at the Lecture Hall, Gardiner Museum, Toronto. This will be an opportunity for a small group of Toronto-based supporters and activists to hear from and connect with HRW Researcher, Erin Kilbride on her recent work related to violence against Queer women.  
HRW recently launched the results of the world's first global investigation into violence and discrimination against lesbian, bisexual, and queer (LGQ+) women. This event will open discussion and provide an inside look into HRW's next investigations into violence against queer women.
Erin is a researcher in the LGBT rights program, investigating human rights violations against lesbian, bisexual and queer communities.
Please join us and share widely. RSVP HERE. Refreshments will be served.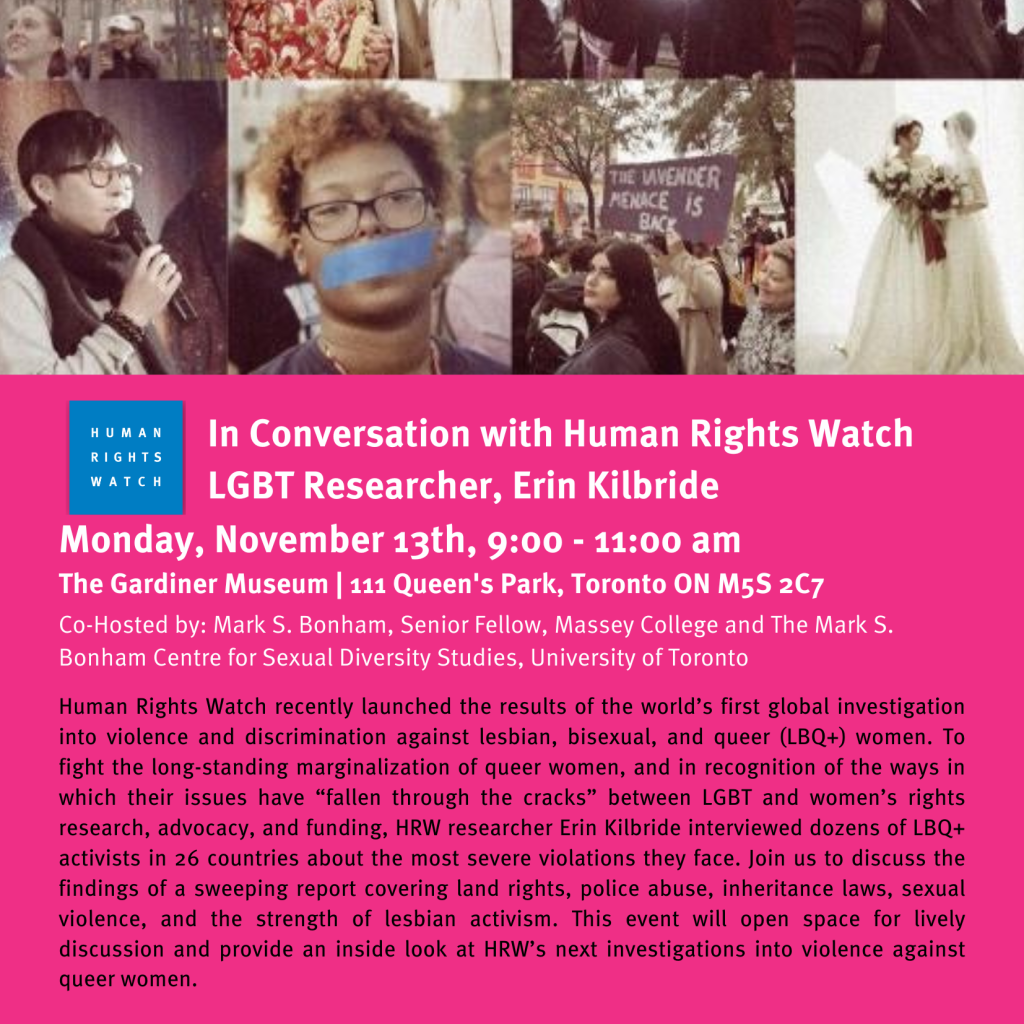 Hosting LGBTQ+ Talk with Human Rights Watch's Erin Kilbride