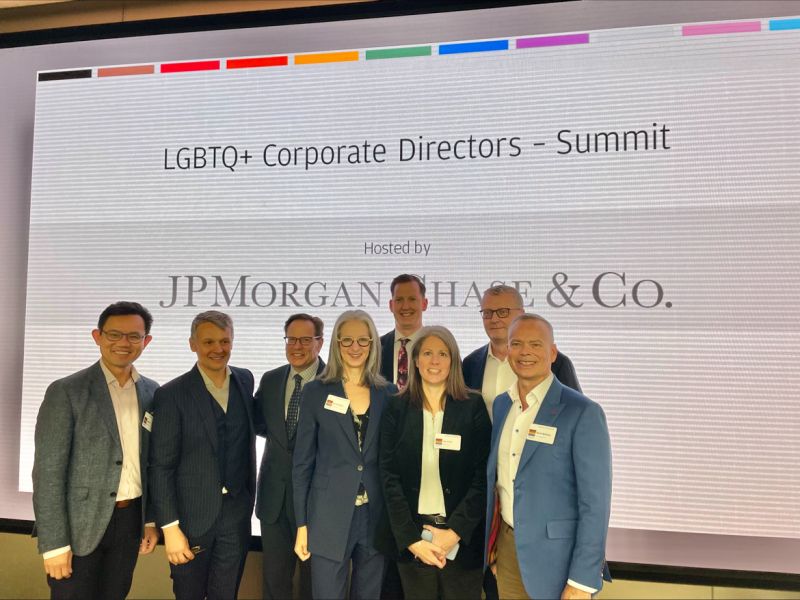 As a co-founder and Secretary-Treasurer of the LGBTQ+ Corporate Directors Canada Association, I was thrilled to be part of the Canadian contingent at the first LGBTQ+ Corporate Directors Summit in New York, hosted by JP Morgan Chase. It was great to be joined by Ken Chan, Sarah Kaplan, Colin Druhan, Jane Griffith, David Walberg, and other Canadians attending. Tremendous kudos to Fabrice C Houdart and his team at the Association of LGBTQ+ Corporate Directors for putting together an impressive selection of topics and expert speakers to inform, educate, motivate, and inspire all present and aspiring LGBTQ+ corporate directors.
The Association is the first and only organization of its kind to provide services, support and networking on behalf of LGBTQ+ existing and aspiring Board Members. The Association's Members include top-tier LGBTQ+ professionals with the skills and expertise to make a difference in the Boardroom.
I look forward to continuing the momentum in advocating on the issue of greater diversity and representation on corporate boards. If you would like to learn more and become a part of this professional organization, visit the association's website HERE and sign up for the newsletter.
Attended the LGBTQ+ Corporate Directors Summit