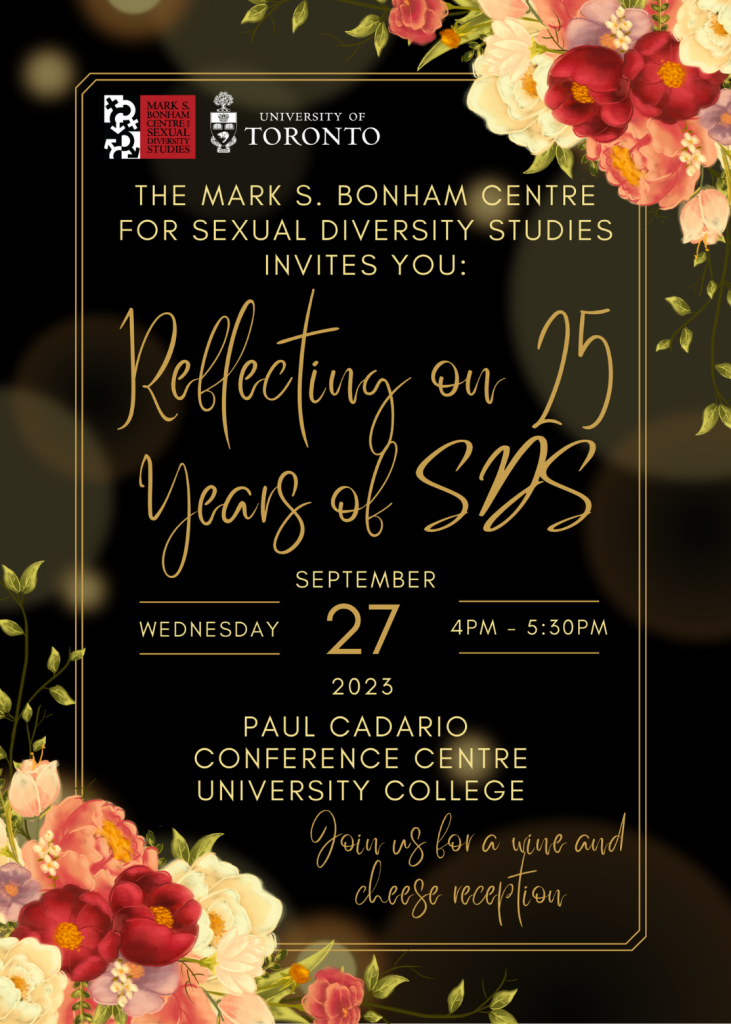 It may be hard to believe but it has been 25 years since the inception of Sexual Diversity Studies at the University of Toronto. It is time to take a moment to reflect on where we've been, and to look forward to what lies ahead.
Please join in the celebrations on Wednesday September 27th, 4:00-5:30 pm at The Paul Caderio Conference Centre, University College, University of Toronto.
There will be lots of memories to share and excitement for the future. I look forward to seeing you there! RSVP for the event HERE.
Celebrate 25 years of the Mark S Bonham Centre for Sexual Diversity Studies at the University of Toronto