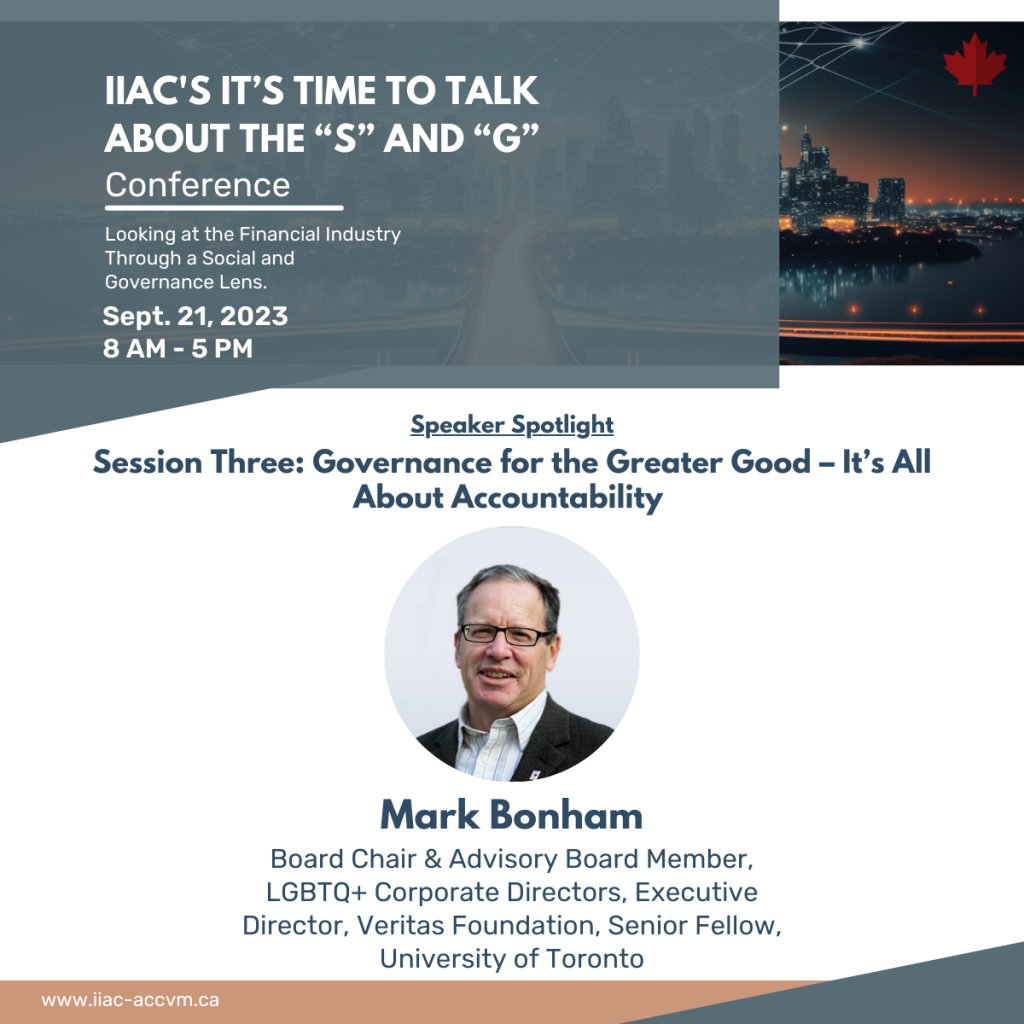 I am pleased to participate in the upcoming IIAC – Investment Industry Association of Canada panel discussion on 'Governance Greater Good – It's All About Accountability'. It is a session at the IIAC conference on Social and Governance (S&G) aspects of the Financial Industry being held on September 21st in Toronto.
My particular focus will be on advocating for greater diversity through the inclusion of the LGBTQ+ community on Corporate Boards, and the tremendous benefits accruing from this.
The Social and Governance aspects of ESG have long been neglected, and as a result, awareness of factors, considerations and impact are scarce. It's time to pivot, and this one-day conference is a great start.
More information, registration, and the full agenda can be found HERE.
Presenting at the Investment Industry Association of Canada Conference on Corporate Social & Governance Issues