The Martha LA McCain Research Fellowship program provides two Twelve-Month Faculty Research Fellowships for University of Toronto faculty. Recipients join the Queer and Trans Research Lab housed at The Mark S. Bonham Centre for Sexual Diversity Studies in the Faculty of Arts and Science. The QTRL is a cross-campus, interdisciplinary humanities-, arts-, and social science-based research lab working to bridge methodological practices in LGBTQ2S+ studies across the disciplines as well as across creative and scholarly research practices. It gathers researchers, students, artists, community leaders, and activists whose work attends to entrenched and emerging social and political problems affecting LQBTQ2S+ and BIPOC lives and communities.
We are thrilled to announce the 2022-23 Fellows and their projects!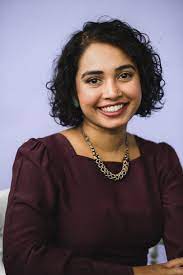 Sindu Sathiyaseelan (SJ Sindu), Assistant Professor, English
War Child (a novel)
War Child follows the lives of three Tamil diaspora refugees as they struggle with the aftermath of the Sri Lankan civil war: a graduate student haunted by childhood memories of her mother's death; a disillusioned freedom fighter escaping the very cause she once fought for; and a young man embroiled in the increasing violence of his Scarborough neighborhood. The novel makes use of this context to explore queerness within the Tamil diaspora and employs queer and postcolonial methodologies toward research and writing. Using research gathered from embedded observer practices, the novel's approach to structure and linearity is heavily informed by queer narrative theories of the potential for disturbance and rupture in creative prose.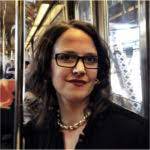 T.L. Cowan, Assistant Professor, Arts, Culture, and Media
Assisted Living in the Life of the Mind: Building Trans- Feminist & Queer Mental Health and Accessibility Networks in the University
This year-long research project works toward collective understanding about how interlocking systems of oppression shape experiences of being disabled in and by the university and its cultures—and the ways that race, ethnicity, class, citizenship, sex, gender, and sexuality all shape TFQ neurodiverse and other embodiments of crip living in the academy. In particular, it thinks through how "assisted living" might be imagined and realized in non-deficit and non-assimilationist ways at the University of Toronto and beyond. Extending Judith Butler's questions posed in a 2015 conversation with disability activist, artist and scholar Sunaura Taylor—"Do we or do we not live in a world in which we assist each other? Do we or do we not help each other with basic needs? And are basic needs there to be decided on as a social issue, and not just my personal issue or your personal issue?", this project asks: do we or do we not live "a life of the mind" in which we assist each other? And how does a life of the mind in which we assist each other usefully challenge intense individualism as the central operating logic of academic culture?
You can read more about The Mark S. Bonham Centre for Sexual Diversity Studies and the Queer and Transgender Research Lab HERE.
Two New 2022-3 Faculty Fellowships Announced for the Mark S Bonham Centre for Sexual Diversity Studies at the University of Toronto