The new Queer & Transgender Research Lab (QTRL) officially opened this week at the University of Toronto's Mark S. Bonham Centre for Sexual Diversity Studies. This leading edge research centre – the first of its kind in the world – is a new initiative designed to counter the isolation of queer and trans researchers, as well as create a crucial opportunity to forge closer ties with the wider community at a time of increased systemic anti-Black, anti-indigenous, and anti-queer violence.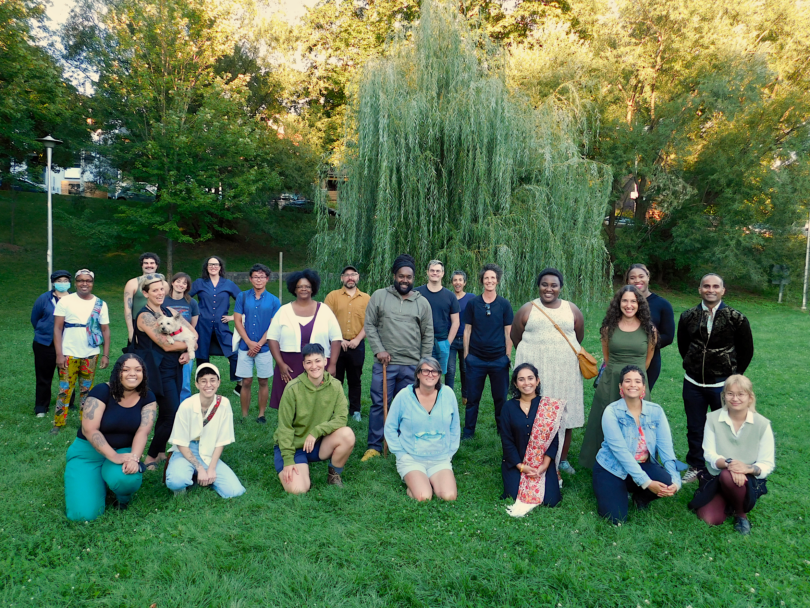 There is a stellar lineup of individuals as part of the QTRL. The 2021-22 artist-in-residence is trans opera singer Teiya Kasahara 笠原 貞野 and the two community leadership residencies will be held by Tatiana Ferguson, co-founder of the Black Queer Youth Collective and Somali-Canadian multidisciplinary artist and videographer Abdi Osman.  The artist and community leadership appointments will be joined by research associates, post-doctoral fellows, faculty members, and student research assistants as part of the inaugural QTRL cohort. Nikoli Attai will be the new Research Associate and the QTRL program coordinator; Elif Sari will hold the Martha LA McCain Postdoctoral Fellowship; Andrea Allen and Jordache Ellapen will be Martha LA McCain Faculty Research Fellows; Mónica Espaillat Lizardo, Ian Liujia Tian, Chido Muchemwa, and Elliott Tilleczek will be graduate research assistants; and Chelle Carter, Jade Nelson, Madison Garces, and Riya Joshi will be undergraduate research assistants.
The Bonham Centre's Director, Dana Seitler, is credited with managing the formation of the new QTRL and is its guiding light. All participants will have the chance to work together and share cross-disciplinary and creative methods and challenges, ensuring strong bonds between academics, community leaders, artists, students, and research fellows. Funding for the new QTRL comes from myself and Martha McCain, with matched funding from the University of Toronto.
The full press release announcing the launch of the QTRL can be found HERE.
Opening of the Queer & Transgender Research Lab at the Bonham Centre, University of Toronto