It gives me great pleasure to welcome Thao Phuong Le as the newest Bonham Scholar to the Rotman School of Management at the University of Toronto.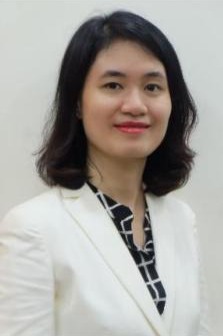 The Bonham Scholarship is awarded to a student entering the full-time MBA program at the school. The $25,000, two-year scholarship is awarded based on academic merit to a student with an outstanding GPA and GMAT score. The student must have a background in the finance industry and plan to study finance at the Rotman School. There are currently 20 Bonham Scholars in the alumni group. Welcome aboard Thao!
Thao certainly fits these requirement in spades. Originally from Vietnam, Thao has developed an insatiable curiosity for acquiring knowledge and applying her skills in the finance industry. A CFA graduate, and having completed her Master of Science in Finance at Villanova University in the U.S., Thao has worked as an investment analyst at Hochiminh Securities Corporation and at Techcom Securities in Hanoi, Vietnam. She has received many honours for her mathematics background, and co-founded a hugely popular online platform which provides free personal finance education.
Welcome to the 2020 Bonham Scholar at Rotman School of Management!