It has been a long time in the works, but the new Toronto LGBT Youth Homeless Centre is Toronto is now approaching completion in time for a spring 2020 opening! Construction continues apace and the building is now taking a recognizable shape.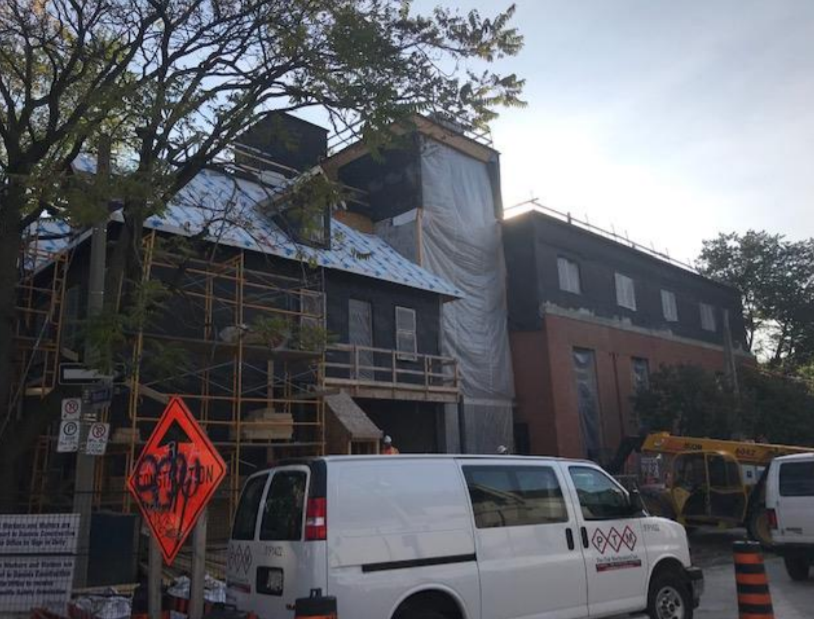 I have been honoured to co-chair the Capital Campaign with Ed Clark and Martha McCain, raising the $16 million needed to build this much needed facility.
Last week, Egale announced the new name for the facility as the Friends of Ruby Centre, and a new charitable organization to operate it called Friends of Ruby, formerly Egale Youth Services. Since its inception in 2014, this support group has impacted over 800 vulnerable youth, and now provides 160-200 counselling sessions per month. In the last 5 years, the centre has seen a 400% increase in therapeutic interventions and 127% increase in new intakes.
Ruby was the name of a pet dog of one of the youths serviced by the organization. It is an exciting time for the community and gives one great hope as we enter a New Year!
New Toronto LGBT Youth Homeless Shelter Readies for Spring Opening!