My podcast interview with Canada's History magazine has just been published.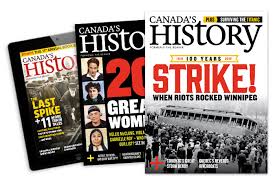 The interview delves into the relevance of knowing history in today's society, with a special focus on LGBTQ history. It covers my published research in the area, and the work of the Mark S. Bonham Centre for Sexual Diversity Studies at the University of Toronto.
You can listen to the interview HERE.
This interview is part of a larger publication by the magazine titled Beaming With Pride which celebrates LGBTQ Pride in the month of June.
Interview with Canada's History Magazine