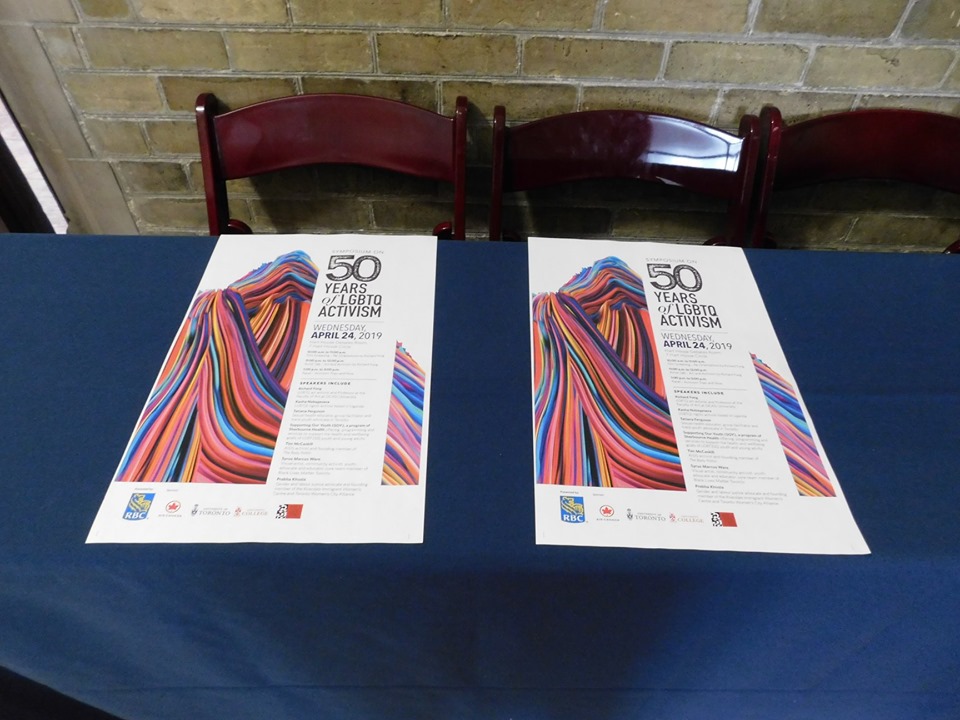 The Mark S. Bonham Centre for Sexual Diversity Studies recently held its 2019 Awards Gala at Hart House at the University of Toronto. The Awards were established in 2008 to recognize significant contributions to sexual diversity education, activism, and advocacy by an individual or group.
In 2019, the awards focused on 50 years of LGBTQ Activism, and honourees were documentary filmmaker and academic Richard Fung, community activist Tatiana Ferguson, community organization Supporting Our Youth (SOY), a program of Sherbourne Health, and global activist Kasha Nabagesera from Uganda. A sellout crowd enjoyed meeting with the recipients and celebrating their accomplishments.
i
The Awards were preceded by a day-long symposium on 50 Years of LGBTQ Activism. The symposium included presentations by each of the honourees, including a screening of the recent documentary from Richard Fung Re-Orientations.
Bonham Centre Gala 2019 at University of Toronto a Huge Success