I am honoured to have been included in the 2020 edition of the International Day of Pink Colouring Book.
The International Day of Pink's purpose is to create a more diverse and inclusive world by encouraging young people to challenge social norms, ask more questions of their educators, and stand up against bullying towards their LGBTQ2SI peers. It is celebrated in conjunction with International Day Against Homophobia, Transphobia and Biphobia – a worldwide celebration of sexual and gender diversities.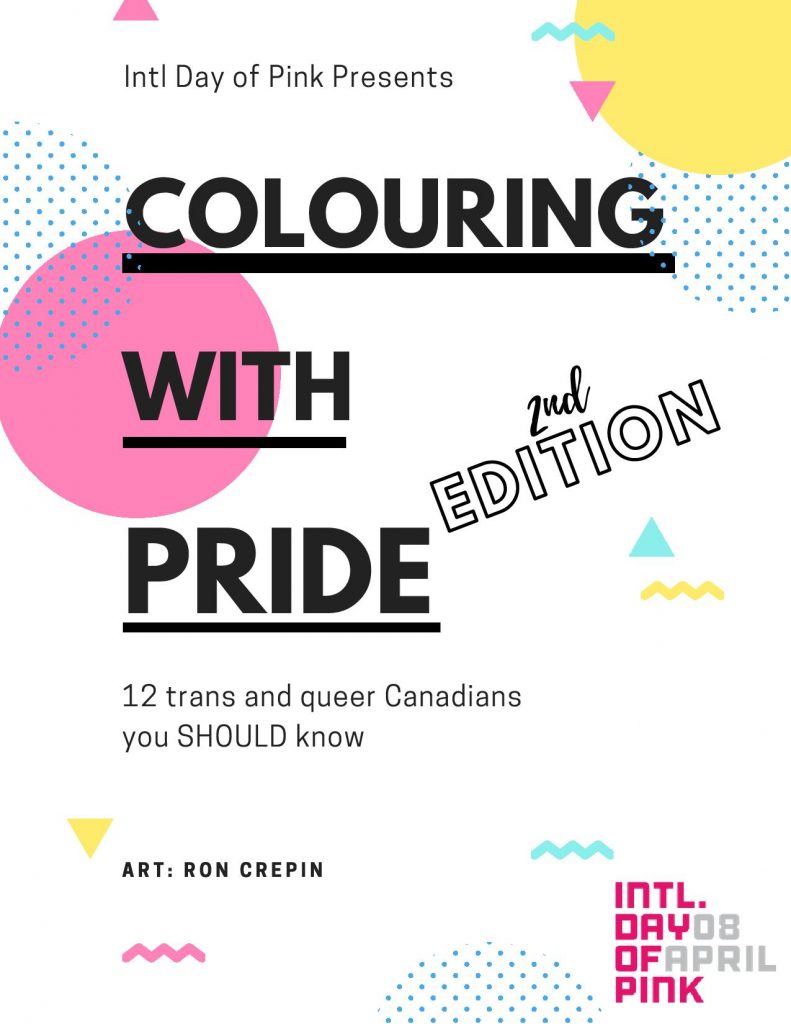 Others included in the book are Olympian Mark Tewksbury, Manitoba Health Minister Sharon Blady, Lawyer El-Farouk Khaki, Northwest Territories Assembly member Julie Green, British Columbia Member of Parliament Randall Garrison, and others.
You can view the International Day of Pink Colouring Book HERE.
Please support the International Day of Pink HERE.
Included in 'International Day of Pink' 2020 Colouring Book