I am very proud to be a sponsor of the upcoming National Gallery of Canada's retrospective exhibition of the Canadian artist collective known as General Idea. This exhibition will run from June 3 – November 20, 2022.
Challenging both the art world and the world at large, General Idea (1969–1994) remain some of the most influential artists to have emerged from Canada. Together, Felix Partz (1945–1994), Jorge Zontal (1944–1994) and AA Bronson (b. 1946) invented a groundbreaking practice that spanned twenty-five years. Addressing various aspects of mass media, consumer culture, social inequalities, queer identity, the art economy and the AIDS crisis, often through satire, they pushed boundaries, profoundly altering the course of postwar art.
In the most comprehensive retrospective on the trio ever produced, this exhibition at the National Gallery brings together more than 200 works exploring General Idea's career, from their early days emerging from late 1960s counterculture to the acclaimed IMAGEVIRUS series that permeated the media landscape in the late 1980s, culminating in the deeply moving works of their final years.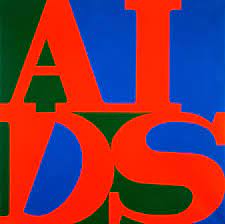 Presenting major installations as well as publications, videos, drawings, paintings, sculptures and archival material, General Idea tells the story of a group whose brilliant output laid the foundation for future generations of creators, informing new ways of reimagining and changing our world through art. Included is a catalogue which presents a visual survey of General Idea's artworks, from their earliest performances and actions to their use of consumer and advertising media in the public realm to their gallery and museum work. Including texts by a range of scholars and more than 500 illustrations, it is the definitive resource on General Idea.
More information on the General Idea retrospective exhibition at The National Gallery of Canada can be found HERE.
Proud to Sponsor the National Gallery of Canada's Exhibition of the Artist Collective 'General Idea'