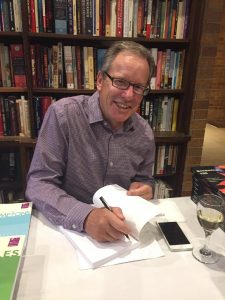 It was great to meet so many people at the Massey College book launch for Becoming 150: 150 Years of Canadian Business History.
The book presents informative insight into the development of Canada's economy and business sectors since Confederation in 1867.  Created as a contribution to Canada's sesquicentennial celebration, there are 18 essays written by business people, academics and recent graduate students outlining the history of Canadian business in 8 different topics. Subjects include the financial sector, women in Canadian business history, industrial and manufacturing, rural business history, and more.
You can place your order for the book HERE and receive free shipping!
The book launch with my commentary can be viewed on the CBHA/ACHA YouTube Channel:
Book Signing at Massey College with Video