I am honoured to be co-hosting a reception for the Stephen Lewis Foundation (SLF) on September 18th at Casey House Hospital to (re)introduce the foundation and its ongoing LGBTQ Africa Initiative.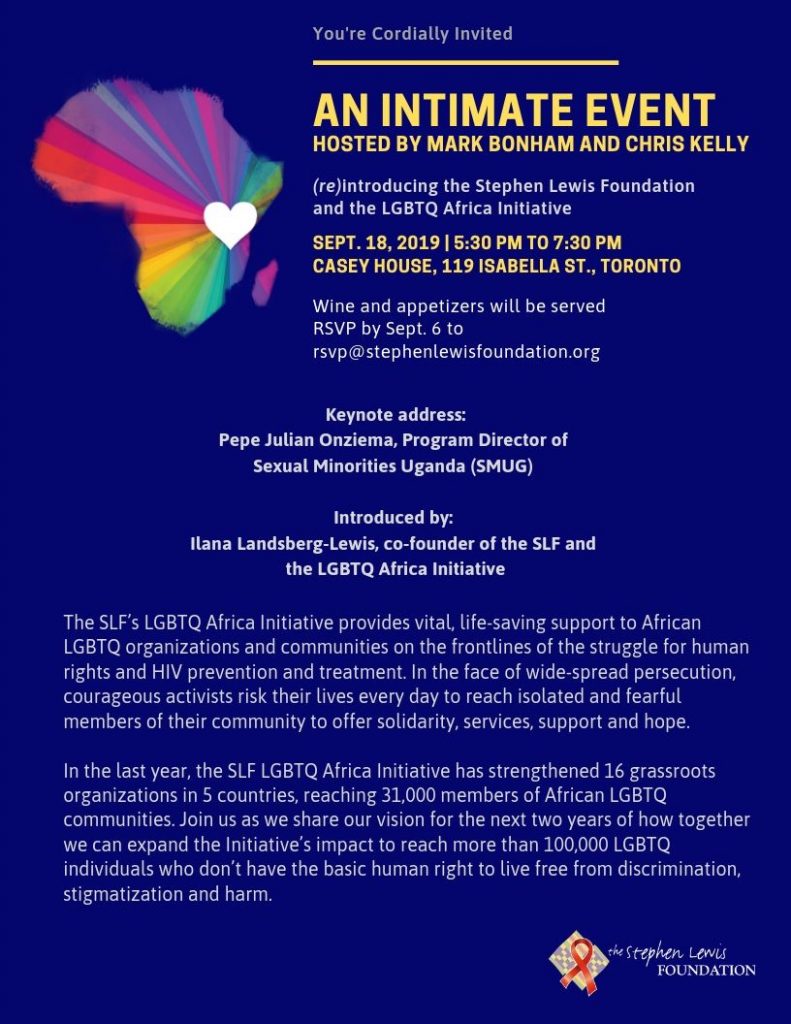 The SLF's LGBTQ Africa Initiative provides vital, life-saving support to African LGBTQ organizations and communities on the frontlines of the struggle for human rights and HIV prevention and treatment. In the face of wide-spread persecution, courageous activists risk their lives every day to reach isolated and fearful members of their community to offer solidarity, services, support and hope.
Guest for the reception will include Pepe Julian Onziema, Program Director of Sexual Minorities Uganda (SMUG) and Ilana Landsberg-Lewis, co-founder of the SLF and the LGBTQ Africa Initiative.
It would be a great pleasure to have you attend this complimentary and informative event. RSVP details provided above.
Co-Hosting a Reception for the Stephen Lewis Foundation